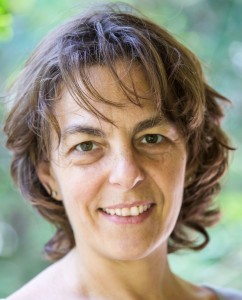 A Holistic Health Counselor, certified by the American Association of Drugless Practitioners and the Institute for Integrative Nutrition, Rachel Thomas has an honors degree from Brown University and 20 years of experience with alternative therapies.
With more than 20 years studying natural medicine, native New Yorker Rachel Thomas works passionately to integrate ancestral healing and multi-cultural perspectives into the field of alternative medicine. She lovingly supports her clients in reaching their own health goals, using modern science, natural remedies, spiritual guidance and ancient wellness techniques.
Rachel offers workshops on Women's Health, Caribbean and Latino Traditional Medicine, healing with plants, cultural sustainability and community development. Together with her team at Hidden Garden Wellness Center in Costa Rica, Rachel has created an ancestral medicine conservation project to preserve local medicinal plants and the traditional knowledge that surrounds them.
INTERNATIONAL & ONLINE PRIVATE SESSIONS
Rachel offers 1 hour holistic sessions for individuals. These unique sessions combine modern health coaching and traditional Latino therapies, empowering clients to explore efficient and creative solutions to physical and mental health challenges.
Individual Sessions $120
Online session $80